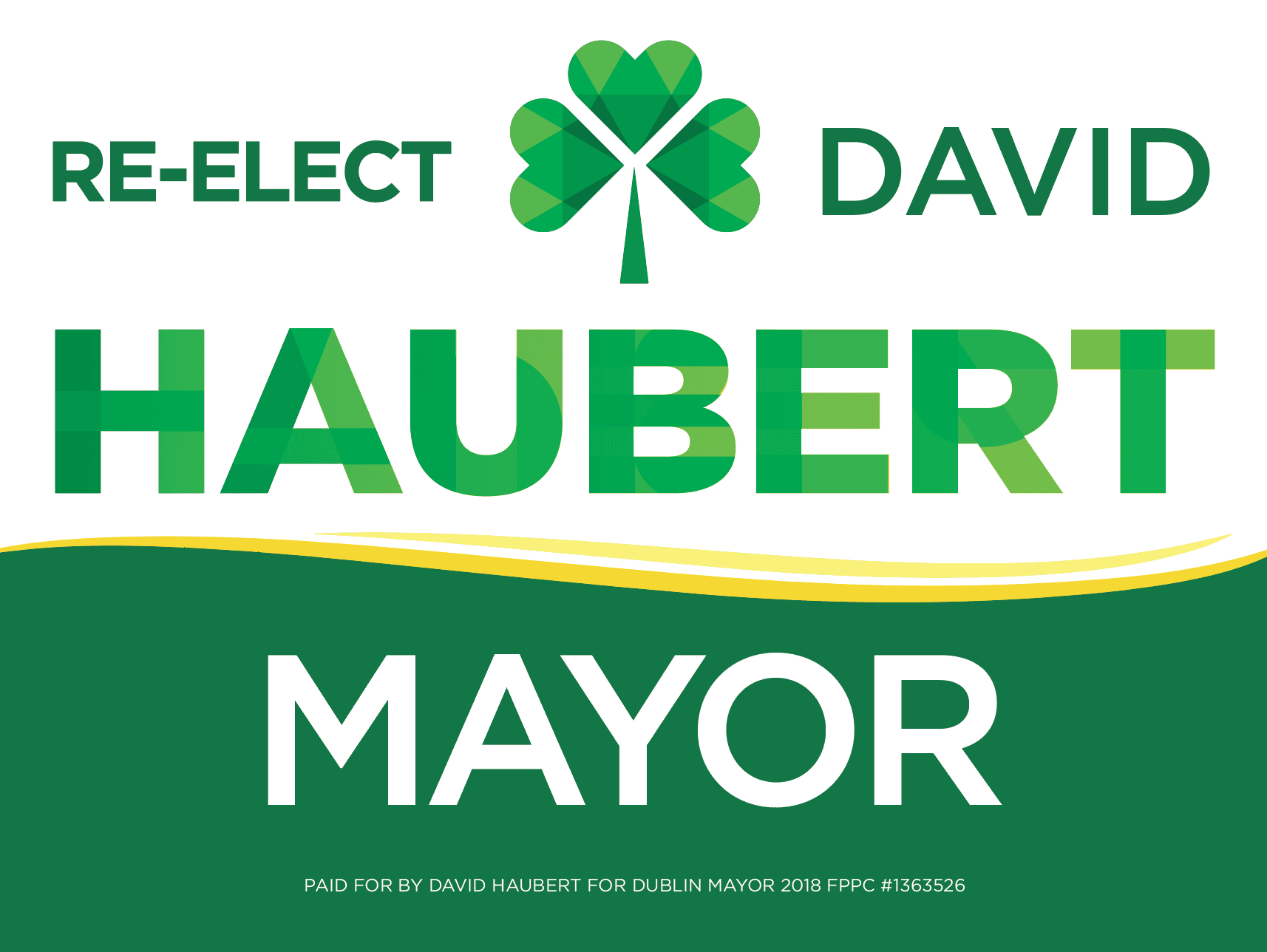 FOR IMMEDIATE RELEASE
October 6, 2014
Contact: David Haubert
Phone: (925) 719-8735
Longtime Regional Leader Endorses Haubert for Mayor
Dublin, CA— Former School Board Member, City Councilman, and Candidate for Mayor, David Haubert has received the endorsement of longtime regional leader and Danville Town Councilmember Newell Arnerich.
First elected in 1995, Arnerich has served as the Mayor for Danville on five different occasions. He is the Founder of TRAFFIX Congestion Relief, the Co-Founder of Operation Welcome Home for Returning Veterans, and was awarded Volunteer of the Year by the Danville Kiwanis Club. Arnerich spent over three decades as a small business owner and has used this experience to create a financial surplus for the City of Danville.
"David is a well-respected leader across the entire Tri-Valley area," said Newell Arnerich. "I'm impressed with his ability to build consensus and look for win-win opportunities. In my opinion, that's exactly what Dublin needs as their next Mayor."

David Haubert is the longest standing public servant for the City of Dublin. As a School Board Member for ten years, Haubert's leadership on the board resulted in the construction of new schools and the provision of state-of-the-art technology in every classroom. Moreover, student achievement was enhanced for ten years straight while Haubert was a Trustee for Dublin Unified.

Proud to call Dublin home, Haubert not only has served as an elected member of the community, but also spends a significant amount of his time as a volunteer and member to numerous boards and commissions, some of which include: Anka Behavioral Health, Inc., Hope Hospice, Dublin United Soccer League, and Easter Seals Bay Area.

To learn more about David Haubert, visit: www.DavidHaubert.com