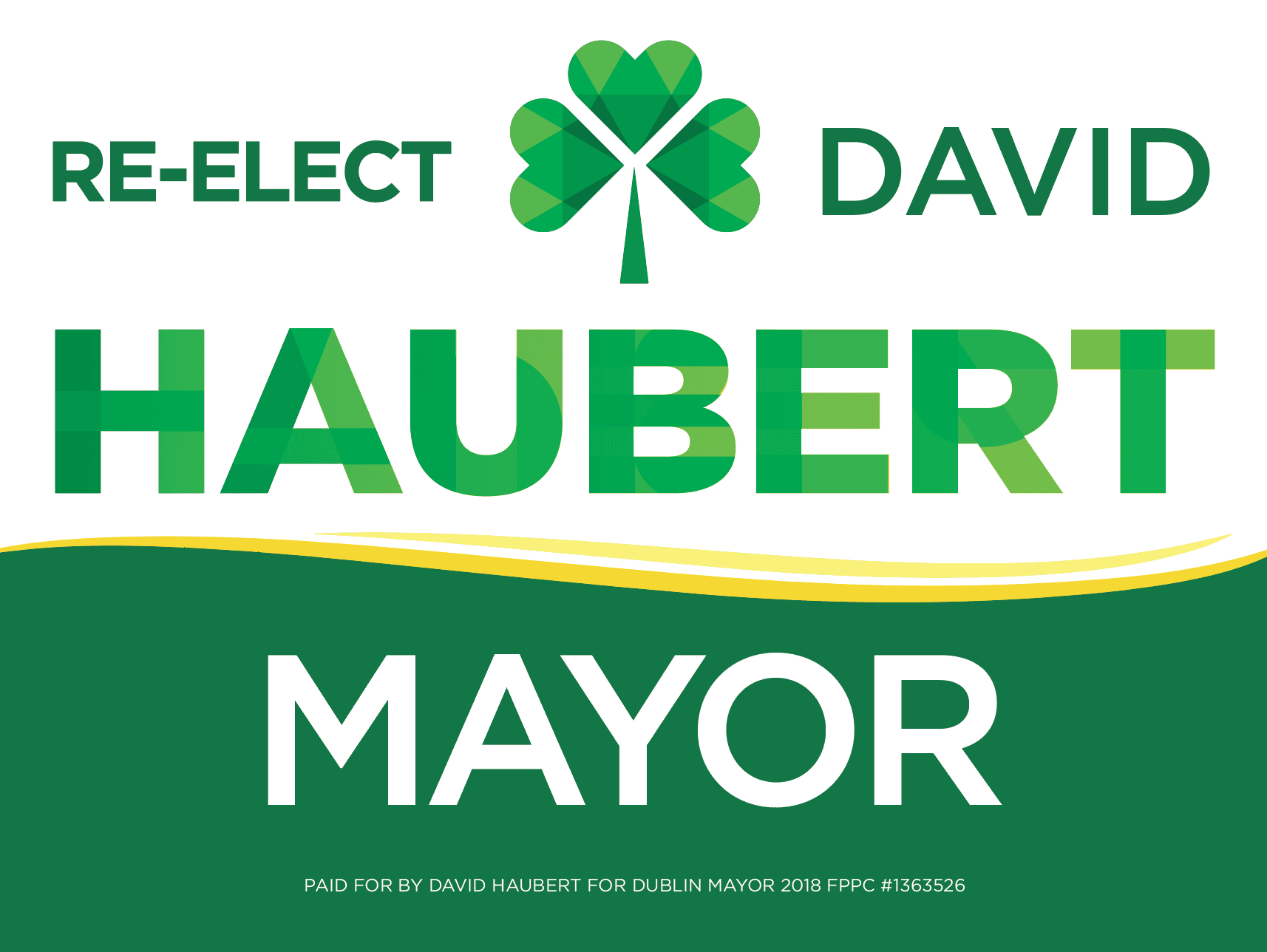 FOR IMMEDIATE RELEASE
September 29, 2014

Contact: David Haubert
Phone: (925) 719-8735

Alameda County Firefighters Association Endorses Haubert for Mayor
Dublin, CA— Today, Dublin Councilman and Candidate for Mayor, David Haubert added to his growing list of regional support with the endorsement of the Alameda County Firefighters Association, Local 55.
For years, Local 55 has protected the rights of its members while ensuring the men and women in uniform have the adequate resources to provide the highest levels of safety and service to Alameda County residents.
"David is a longstanding member of this community and his leadership both on the School Board and City Council have been critical to moving Dublin in a positive direction," said Sean Burrows, President of the Alameda County Firefighters Association. "We are confident that he will continue to hold the safety of residents and our members in the highest regard, and we are dedicated to working with him for years to come."
Haubert has spent over a decade serving his community as a local representative, starting his career in public service with the Dublin Unified School District. As both a former President and member to the Board, Haubert worked with colleagues to enhance financial accountability and expand opportunities for students. His leadership helped to improve district-wide test scores, maintain a balanced budget, avoid teacher layoffs, and upgrade classroom technology and infrastructure.
"We have leaders and residents who are committed to seeing this City succeed on all levels," said Haubert. "But nothing can truly be accomplished unless we can ensure the safety and health of our residents. That's why it's an honor to have the endorsement of Local 55 as well as a nod of confidence from such a devoted and respected organization."

Haubert's ability to offer commonsense solutions in challenging situations can be attributed to his success as a small business owner. He has led sales and marketing teams at national manufacturers and grocery retailers throughout the United States, and continues to advise widely recognized companies on strategies for growth and operations.

In 2012, Haubert was elected to the Dublin City Council, receiving the top number of votes in a crowded field of six candidates. He also serves as an appointed member to numerous boards and commissions, including the Alameda County Local Area Formation Commission (LAFCO); Anka Behavioral Health Inc. Board of Directors; Dublin United Soccer League Board of Directors; Hope Hospice Advisory Board, and the Easter Seals Bay Area Finance Committee.

David has been married to his wife, Michele, for over 22 years. David and Michele are the proud parents of three beautiful girls named Katelyn, Karissa, and Courtney.

To learn more about David Haubert, visit: www.DavidHaubert.com